Aug
9
Sun
Red Oak Victory Pancake Breakfasts 2020

@ SS Red Oak Victory
Aug 9 2020 @ 4:00 pm – Jan 10 2021 @ 7:30 pm
The Red Oak VIctory's famous Pancake Breakfast fundraisers have been enjoyed by thousands of visitors over the past ten years.
Our famous Pancake Breakfasts are back for 2020!  Still just $12 for adults and $5 for children 8 and under.  Your Eventbrite ticket is good for either of the following dates. Of course, with the COVID restrictions in place we cannot guarantee these dates:
Sept 13- Grandparents' Day 

October 11-  Fleet Week 
Breakfasts start at 9:00 AM and end at 12:30 PM.
Arrive early to reserve your seat with the best view of the SF Bay! This is the only breakfast in the Bay Area cooked on a bona fide 1944 Diesel-powered stove in the original ship's galley. As always, talented Bay Area musicians will provide live music to accompany your breakfast. After breakfast, enjoy a tour of the ship or just sit, chat with new friends, and enjoy beautiful views of the San Francisco Bay Area.  
A self-guided tour and souvenir booklet are included with your admission ticket. We will not be offering docent-guided tours until all COVID-19 restrictions are lifted.
Our radio room is open and manned by our Signalmen on every Pancake Breakfast weekend.  You can visit them to see the original ship's radio from 1944 and you can even send a Radiogram via Morse Code to friends and family anywhere in the world.  Radiogram service is free to our Pancake Breakfast guests.
If we have to cancel all of the breakfasts, we will automatically refund your ticket purchase price in full.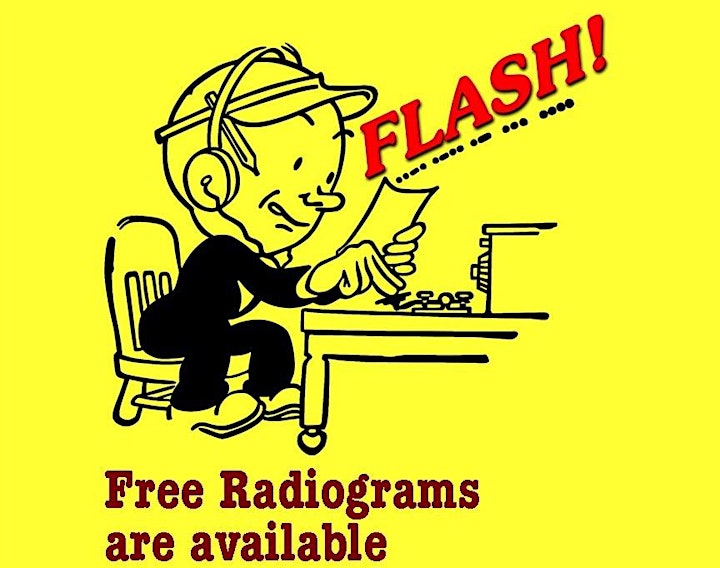 Sep
26
Sat
Bridge the Ballot Virtual Reception

@ Bridge Storage and ArtSpace
Sep 26 @ 2:00 am – 3:30 am
What is an artist's role in shaping policy and promoting civic action?

Join us online for a panel discussion and virtual reception launching the art show BRIDGE THE BALLOT on Friday, September 25th at 7:00 pm.

Join curator Jenny Balisle and special guest panelists Claudia Jimenez and Najari Smith, along with the artists of Bridge the Ballot: Tiffany Conway, Rebeca Garcia-Gonzalez, A'aron Heard, Tatiana Lopez, Robin D. López, Malik Seneferu, Tony Tamayo, and last alphabetically but not at all least, Irene Wibawa.

In this crucial election year, this exhibit brings to light issues affecting Richmond artists. In this panel discussion, we'll look together at how art highlights issues important to Richmond.


BRIDGE THE BALLOT
Friday, September 25th
7:00 pm to 8:30 pm PT
This is a VIRTUAL/ONLINE Event
RSVP for link
Oct
17
Sat
The Boys Are Coming Home!

@ SS Red Oak Victory
Oct 17 @ 8:00 pm – Oct 18 @ 1:00 am
Join us October 17 for a Red Oak Victory fundraiser commemorating the end of World War II. Featuring live music and historical exhibits.
The end of World War II in August, 1945 found hundreds of thousands of US soldiers, sailors, and Marines overseas. A massive effort was needed to move them all home. That effort, Operation Magic Carpet, involved ships of all sizes and types, including Victory Ships like the Red Oak Victory. On October 17 we will celebrate and commemorate Operation Magic Carpet with a musical and historical fundraiser benefiting the Red Oak Victory. The Lovin' Harmony Trio will perform beginnging at 1:30 pm followed by the George Cole Quartet. World War II military artifacts and both civilian and military vehicles will be on display next to the Red Oak Victory. And, of course, the main attraction is the ship herself which will be open for tours throughout the day.
Bring a picnic lunch which you can consume on the deck of the Red Oak Victory. While it is not required, we encourage those who can to come in 1940s civlilan or military attire. And, if you bring an authentic 40s picnic or military rations for your lunch, we'll have prizes for the best presentations!
Our historical preservation partners such as the Richmond Museum of History, USS Hornet, The Rosie the Riveter Trust, and Spirit of 45 will have informational booths dockside. We'll have Red Oak Victory clothing and souvenirs available for sale as well.
Tickets are $20 for adults and $10 for children 5-12 years old. Children under 5 are free. Due to COVID-19 restrictions we will sell only100 adult tickets for this event. Tickets will be available at the door but because we're only selling 100, we recommend you buy your tickets online. Masks and social distancing will be required.
So get your tickets now by clicking on the green TICKETS link and join us for music, history and fun(draising) at the Red Oak Victory!